Director
Peter C. Gøtzsche, Professor, DrMedSci, MD, MSc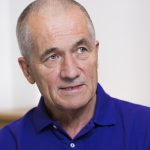 Copenhagen
pcg@scientificfreedom.dk
@PGtzsche1
Profile
Conflicts of interest last three years: Expert witness in lawsuits against drug companies and health professionals.
Deputy Directors
Maryanne Demasi, PhD, Journalist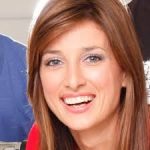 Sydney
maryannedemasi@hotmail.com
@MaryanneDemasi
Profile
Conflicts of interest last three years: None.
Tom Jefferson, Professor
Roma
jefferson.tom@gmail.com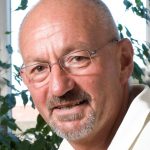 Profile
Conflicts of interest last three years: Cochrane Methods Innovations Fund grant to develop guidance on the use of regulatory data in Cochrane reviews (2015-2018); member of three advisory boards for Boehringer Ingelheim (2014–2016); member of an independent data monitoring committee for a Sanofi Pasteur clinical trial on an influenza vaccine (2015-2017); occasionally interviewed by market research companies about phase I or II pharmaceutical products for which he receives fees (current); relator in a False Claims Act lawsuit on behalf of the United States that involves sales of Tamiflu for pandemic stockpiling, if resolved in the United States' favour, he would be entitled to a percentage of the recovery; co-holder of a Laura and John Arnold Foundation grant for development of a RIAT support centre (2017-2020) and Jean Monnet Network Grant for The Jean Monnet Health Law and Policy Network (2017-2020); unpaid collaborator to the project Beyond Transparency in Pharmaceutical Research and Regulation led by Dalhousie University and funded by the Canadian Institutes of Health Research (2018-2022).
Affiliated researchers and supporters
Cornelia Baines, Professor emeritus, University of Toronto, Canada
Michael Baum, Professor emeritus, University College London, England
Kim Boesen, MD, PhD student, Copenhagen, Denmark
Till Bruckner, PhD, TranspariMED, Bristol, England
Joakim Börjesson, Psychiatrist, Stockholm, Sweden
James Davies, Anthropologist, PhD, University of Roehampton, England
Helle Krogh Johansen, Professor, University of Copenhagen, Denmark
Lasse Krogsbøll, MD, PhD, Copenhagen, Denmark
Arturo Martí-Carvajal, MD, PhD, Universidad de Carabobo, Venezuela
Niall McLaren, Psychiatrist, Brisbane, Australia
Pratap Narayan, Forensic Psychiatrist, Folsom, California
Allison Pollock, Professor, University of Newcastle, England
Anders Sørensen, Psychologist, PhD student, Copenhagen, Denmark
Thorkild I. A. Sørensen, Professor, University of Copenhagen, Denmark
Last updated: 22 December 2019